The Soul of Ahimsa: Vegan Spirituality Retreat
With Dr. T. Colin Campbell, Swami Chidananda and Victoria Moran
June 2 - 4, 2023
Celebrate the heart of vegan spirituality! With world-renown speakers and expert instructors, we will explore the innate connection between spirituality, yoga, and Veganism, and how we can walk the path of Ahimsa (non-violence) in a way that brings more peace and compassion to ourselves, animals, and the earth.
This 3-day retreat features world-renown speakers on veganism, top yoga teachers and spiritual educators who are pushing forward the conversation on the importance of veganism in today's spiritual landscape.
This retreat is for you if you want to explore the intersection of veganism and spirituality.
Participants will gain knowledge on the importance of plant-based lifestyles for the body, mind, and spirit, participate in inspiring round-table discussions with top thought-leaders, attend rejuvenating yoga and meditation practices, enjoy delicious vegan meals, and have the option to explore and participate in ancient Vedic practices centered in ahimsa.
Featured speakers include renowned scientist and author Dr. T Colin Campell, founder of Main Street Vegan Academy Victoria Moran, and spiritual educator Swami Chidananda.

ABOUT THE ASHRAM: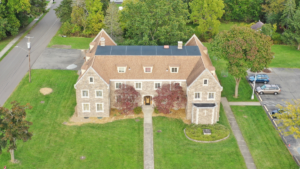 Sponsored by: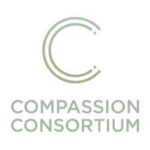 Leaders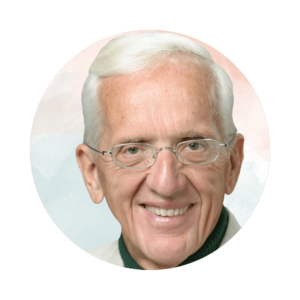 Dr. T. Colin Campbell
T. Colin Campbell, PhD has been dedicated to the science of human health for more than 60 years. His legacy, the China Project, is the most comprehensive study of health and nutrition ever conducted. Over the course of his career, Dr. Campbell has participated in the development of national and international nutrition policy, authored 300+ research papers, and been awarded 70+ grant years of peer-reviewed research funding. He co-authored the worldwide bestselling book The China Study and authored The New York Times bestsellers Whole: Rethinking the Science of Nutrition, The Low-Carb Fraud, and The Future of Nutrition. Several documentaries feature…
Learn more about Dr. T. Colin Campbell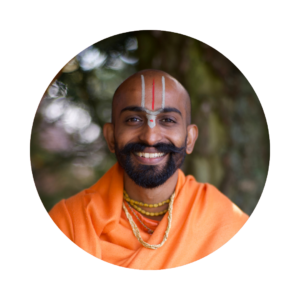 Swami Chidananda
Swami Chidananda has spent the latter part of his life as a monk, studying the philosophical traditions of India and gaining deep insights into their hidden meaning and timeless practices under the guidance of Paramahamsa Sri Swami Vishwananda. Before taking initiation as a sanyasi (monk), he was a successful investment banker and entrepreneur. Since then, philosophical teachings contained within ancient scriptures such as the Bhagavad Gita have had a significant impact on how he views the world and have changed the way he approaches life. Now, Swami Chidananda uses his experience as a former investment banker and entrepreneur to easily…
Learn more about Swami Chidananda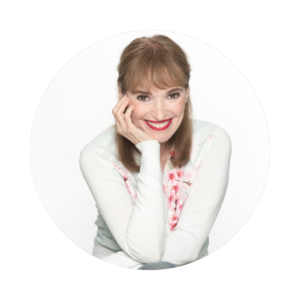 Victoria Moran
VICTORIA MORAN Author, motivational speaker, certified holistic health counselor, & director of Main Street Vegan Academy. Victoria Moran has inspired and informed readers with her bestselling books on spirituality, well-being, and the vegan lifestyle for the past three decades. Her book, Main Street Vegan, paved the way for Main Street Vegan Academy, where committed vegans train as certified Vegan Lifestyle Coaches & Educators. A professional speaker and two-time Oprah guest, Victoria hosts the award-winning Main Street Vegan radio show/podcast with fascinating guests on every topic of interest to a vegan (or pre-gan!), including health, beauty, parenting, animal issues, spirituality, and…
Learn more about Victoria Moran